FMHOUSE is a global consultancy firm, specialized in Facility Management models and Workplace strategies. Its principal values are quality, professionalism and ethics. It is a major player throughout Europe and South America, and it continues to build its presence in the Middle East and Asia, providing solutions to public-sector organisations and to leading private-sector companies in the countries in which it operates.
To optimize the management of facilities and services, FMHOUSE has developed a unique FM analysis methodology in accordance with the international standards which it in turn helped establish. FMHOUSE has employed this methodology to successfully reduce operating costs in mixed portfolios, optimize space in working environments, increase productivity, and re-evaluate service models for our clients all over the globe.
At FMHOUSE every member of our highly-trained, multidisciplinary team is deeply engaged and committed to detail in order to provide the highest degree of quality possible. At FMHOUSE, we listen to our clients and propose custom-designed solutions with the sole purpose of providing optimum results that prioritize customer satisfaction.
FMHOUSE is a totally independent company, specialized in strategic consultancy and Facility Management training and research. As a leading global player in the sector, one of our goals is to create greater awareness of Facility Management and of the value that Facility Management professionals can add to companies in a wide range of markets.
When you enter into a partnership with FMHOUSE, not only are you benefiting from the dedication and professionalism of each individual member of our team, but also from the implementation of our well-proven procedures. Not to mention our insight into the market, which is a guarantee that all solutions we propose are up-to-date and of the highest quality.
Confidentiality and data protection:
At FMHOUSE we handle information that is relevant to the running of organizations. Aware of the sensitive nature of this information, we have implemented an internal management procedure that guarantees its protection and confidentiality.
Corporate social responsibility: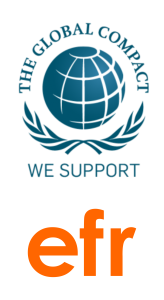 As a company deeply engaged with the environment, we have three corporate objectives—economic, social and environmental. In order to achieve these goals, we have defined a set of operational policies, which are applicable not only to the internal mechanisms of our company but also to external projects.
FMHOUSE promotes respect for human rights, labour standards and environmental protection, and we combat corruption in all its forms. To demonstrate this commitment, we are full partners of the United Nations Global Compact initiative, and as such are committed to upholding its Ten Principles derived from universal declarations and conventions.
In keeping with our policy to support and respect our employees, FMHOUSE has implemented the F-RC (family-responsible certificate) management model, which encourages continuous improvement within a new work culture based on Corporate Social Responsibility.
100% sustainable projects:
At FMHOUSE, we are commited to protecting the environment. To demonstrate this pledge to be an exemplary organization, we guarantee that our activity has zero negative impact on the environment. Furthermore, we encourage the adoption of environmentally sustainable behaviour by our partners, by offsetting 100% of the carbon footprint generated as a consequence of our work.